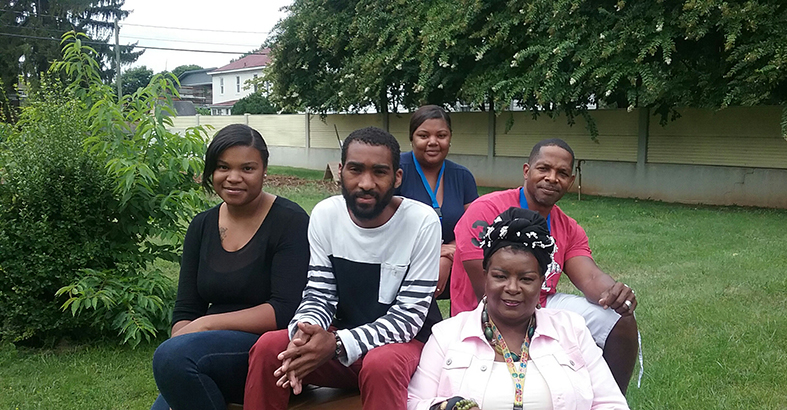 Community Based Recovery Support Services continues to serve community
September 6, 2017
|
0 Comments
The Community Based Recovery Support Services team at Region Ten was created to benefit individuals and their families who are dealing with a substance use and /or a co-occurring mental health disorder that live in Charlottesville public housing communities.
This program nurtures self-direction, empowerment, choice and accessibility by placing recovery support directly in the public housing communities. Community Based Recovery Support Service is led by Program Manager, Deidre Creasy however the success of this program wouldn't be possible without the expertise and dedication of Savannah Brock and our PRN's Damian Stinnie, Dornita Herndon, Teletha Howard and Mark Carter.
June 24th 2017, C.B.R.S.S. celebrated the 2nd annual C.R.A.N.U. (Community Recovery for all Neighborhoods) Bazaar. The CRANU team is made up of six residents from 3 locations, South 1st Street, Westhaven and Crescent Halls with the overall mission of building resiliency, celebrating community and recovery together in unity. Relative to the CRANU mission, the event was a success with well over 200 community participants and a number of community partners who joined the event. Included incentives were door prizes, free T-shirts, free food, entertainment and a motivational speaker outlining the importance of recovery. One of the highlights of the evening was when the Westhaven community was presented a trophy for bringing out the largest number of residents.
Since the event, CBRSS has received an ample amount of positive feedback from this experience. The residents of the public housing communities have been asking for additional events to unify the community more frequently and join in on other community events.
A special congratulations to Savannah Brock and Dornita Herndon who completed their Certified Peer Support Recovery Specialist training and certification last Fall. These CPRS' worked diligently to improve their recovery service knowledge and continue to make positive waves in the community.