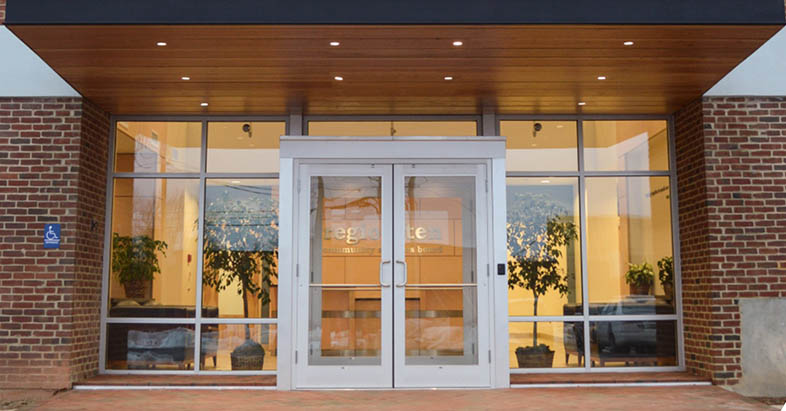 Family Neighborhood Family Health Center opens its doors
February 14, 2018
|
0 Comments
On the heels of Wednesday's open house, Region Ten encourages the community to visit the Neighborhood Family Health Center located in the Peterson Building at 800 Preston Avenue.
Region Ten is proud to partner with  Family Nurse Practitioner Sinziana Bartleski as a new primary care partner.  The Neighborhood Family Health Center gives Region Ten the opportunity to meet the primary care and behavioral health needs of those who come to the Peterson Building for services.  Mrs. Bartleski brings considerable medical experience from various settings across Virginia, and speaks 3 additional languages including Spanish, Romanian and French. 
To celebrate the arrival of  Mrs. Bartleski and the addition of her services, Region Ten hosted  an Open House and Wellness Fair on Wednesday, February 14.
Region Ten's new Executive Director, Lisa Beitz, LCSW says, "The integrated care model at Neighborhood Family Health Center is part of a national movement to improve health for members of our community with some of the greatest needs."
Integrated care provides holistic care in a patient centered setting that is systematic and cost-effective.  Research indicates that people with serious mental illness die on average 25 years earlier than the average person, primarily due to untreated chronic conditions such as diabetes and cardiovascular disease.  Conversely, patients may seek mental health care from primary providers because they feel less stigma obtaining services from a general practitioner.  Integration of mental health /substance use disorder services and primary care recognizes that physical and emotional health are intricately connected.
Learn  more from NBC29  http://www.nbc29.com/story/37508044/new-clinic-provides-services-regardless-of-insurance-coverage