Women's Center Opening Soon – Help Us Meet our 250K Matching Gift
April 23, 2018
|
0 Comments
Your help is needed to meet a 250 thousand dollar matching donation benefiting the Women's Center at Moore's Creek. 
The Women's Center is being built entirely through private donations and foundations.  This facility will be the only women's treatment center within a 50 mile radius providing residential substance use treatment for women.    This beautiful treatment center for women and their children is being built upon the kindness and generosity of others.  We are still looking to close our capital campaign by meeting a recent matching gift for 250 thousand.  Your generous donations will help us finish paying for this new facility. 
Please make a tax deductible donation to the Women's Center at Moore's Creek.  Let's work together to complete this therapeutic home for women struggling with substance use and their young children.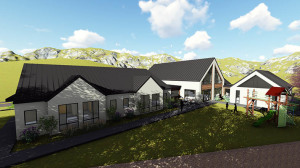 Future Women's Center at Moore's Creek