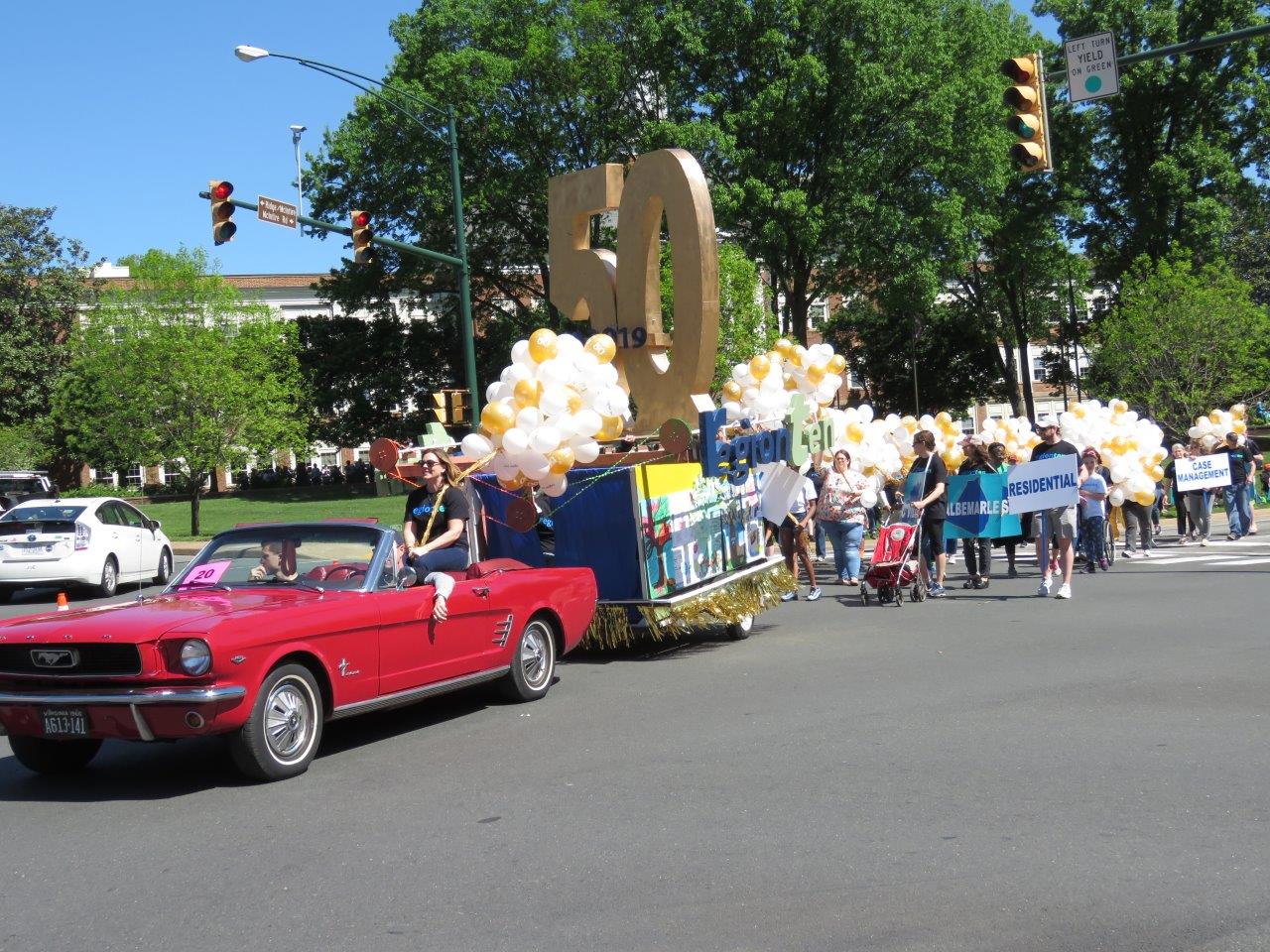 Region Ten's 50th Anniversary
February of 2019 marked the 50th Anniversary of Region Ten Community Services Board.
On February 2, 1969, Charlottesville City Council and the Albemarle Board of Supervisors voted to create the Region Ten Community Services Board to "build a strong community by assuring that high-quality services are available and accessible to all the citizens of our region." Over the years, Region Ten expanded its services to serve the behavioral health needs of the surrounding counties of Fluvanna, Louisa, Greene, and Nelson.
Region Ten hosted a number of events to celebrate the 50th anniversary, including an Open House for staff and stakeholders. Region Ten also sponsored a 50th Anniversary float in the annual Charlottesville Dogwood Parade on April 27, 2019, which won the category for "Best Float". The anniversary celebrations recognized all who have contributed to the success of the organization over the past 50 years, as well as the group of concerned citizens committed to protecting and expanding the system of community-based services into the future.