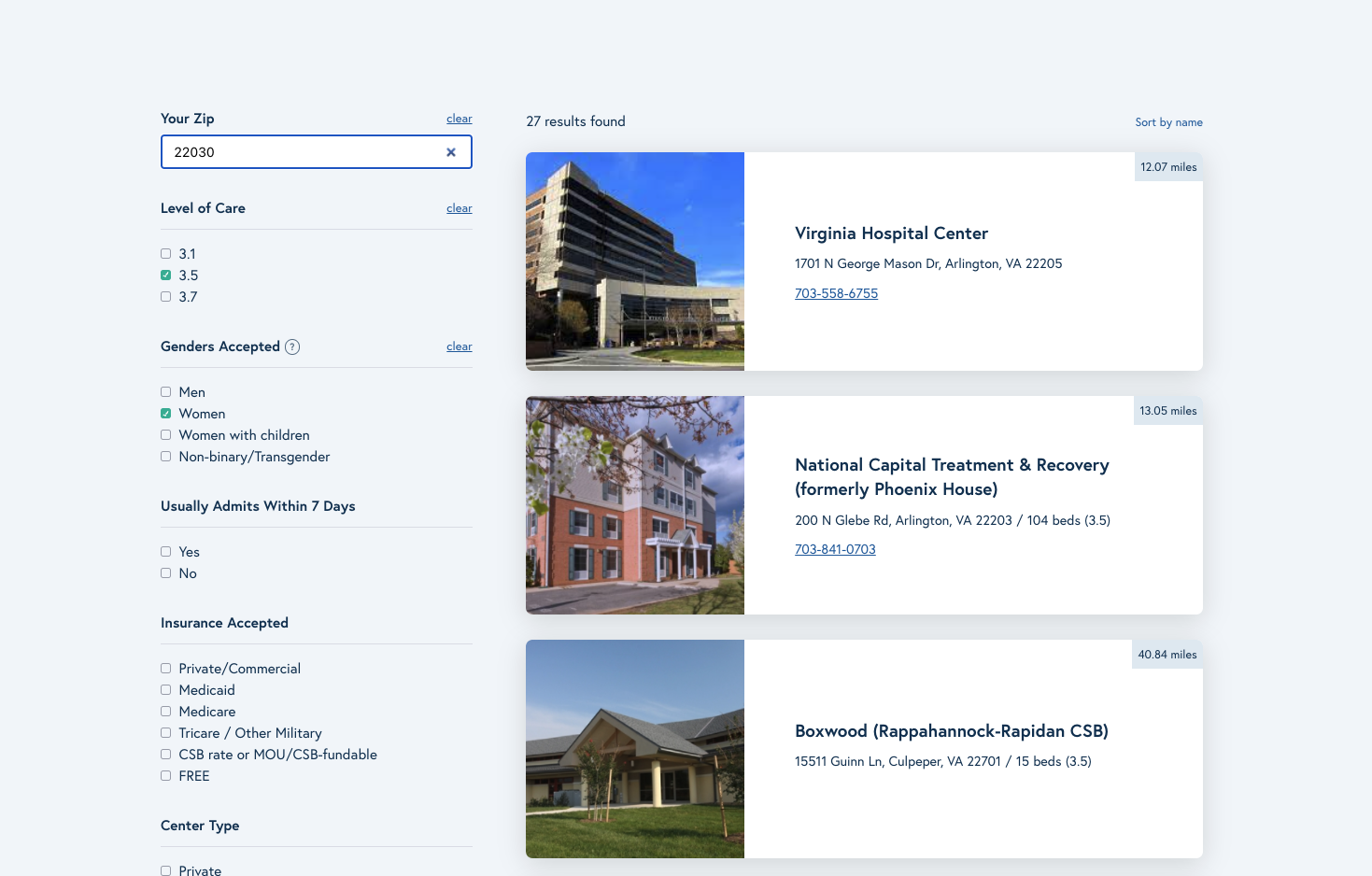 SUD Residential Treatment Locator
Find a treatment center that meets the precise needs of each of your clients. View the locator or read how to use it.
Click here to view a list of unlicensed, peer-staffed, and self-run recovery residences.
View locator
Discharge Assistance Program
The Department of Behavioral Health and Developmental Services (Department) initiated the Discharge Assistance Program (DAP) in 1998. The DAP supports the Department's commitment to person-centered and recovery based care. The DAP is supported with a pool of state mental health funds allocated to each DBHDS region (Region) to implement community capacity and/or individualized services and supports that enable adults receiving services in state hospitals to live in the community. Regional allocations of DAP state mental health funds are used for individuals at the state hospital.
View DAP forms
LIPOS funding is a restricted program designed to divert individuals from admission to state hospitals when clinically appropriate. And expand the availability of local inpatient psychiatric hospital Services. Funding should be given to individuals who are under a Temporary Detention Order (TDO) in efforts to divert from state psychiatric facilities.
View LIPOS forms
View State Facility Utilization Reduction program and Substance Use Disorder resources like procedures, protocols, and flowcharts.
View resources
For more information please contact the Region One Initiatives Director, Amy Berry, at Amy.Berry@regionten.org.