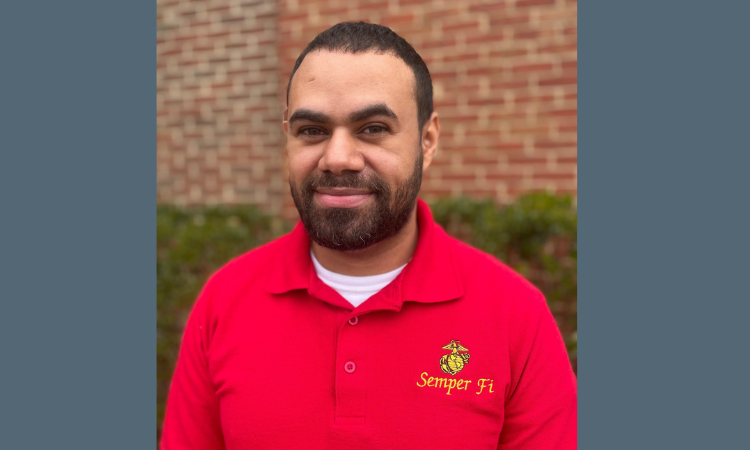 Back to Blog
November 11, 2022
Region Ten Staff Profile: Alfredo H. Garcia Rodriguez
Name and Position at Region Ten: Alfredo H. Garcia Rodriguez, Veteran Peer Engagement Specialist.
Where are you from? I was born in the Dominican Republic and grew up in New York City.
What drew you to the mental health field? I was drawn in by the need for more Veteran therapists and counselors since they are the ones that help bridge the gap between civilian and military culture in the mental health field. It can be hard to open up, especially when you have not been in the same boots as the person you are trying to help.
What are some of the highlights of your professional career? It has been an honor to work with the military community after serving my time and understanding why others answered the call for their country. I have enjoyed using my bilingual skills to approach different cultures around our community. I have also worked with civilians who have amazing stories to tell, and it is truly an honor to understand them and how we can work together. At the end of the day, all that matters is living in an environment that we all as a community built together.
What do you enjoy about your work at Region Ten?  I really enjoy that I am trusted by my peers to work independently, yet at the same time whenever I need assistance my team is always welcoming and helpful. At the end of the day, we are all working together for the same cause, and that is inspiring.
What does Veterans Day mean to you? It means recognizing those who served our country and being thankful for the service of so many who are still here. Veteran's Day serves as a good reminder that Veterans make up a big part of our country and our nation, and for civilians to understand that we really appreciate when someone asks the simple question "How are you doing?" Veterans are conditioned to think about others instead of themselves, so when people check in on us and ask how we are doing it is much appreciated.