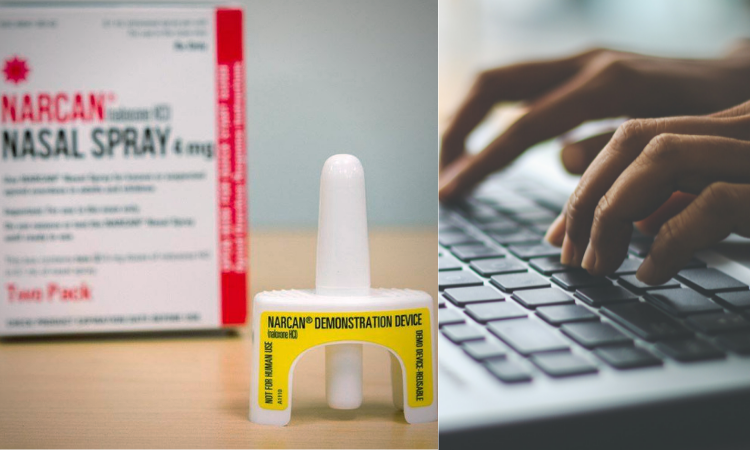 Back to Blog
August 4, 2021
REVIVE Opioid Overdose Reversal Training
Monthly REVIVE Overdose Reversal Virtual Trainings
To help address substance use needs during the pandemic, Region Ten is now offering virtual REVIVE  classes the second Wednesday of every month from 12:30 PM to 1:30 PM. This FREE training helps friends, family members, and other responders to learn to recognize and respond to an opioid overdose. A certificate of completion and free Narcan is available to participants after completing the training.
Email revive@regionten.org or call (434) 962–5027 for more information and to register for a training.
Community RAPID Revive
Region Ten provides a short 5-10-minute Rapid REVIVE training at community events and in collaboration with other local partners.  If you are interested in RAPID Revive services in your community, or in partnership with a community event please email revive@regionten.org.
What is Narcan (Naloxone)?
Narcan, a branded name for Naloxone, is a prescription medication that reverses opioid overdoses. It works by temporarily blocking the effects of opioids and helps the person experiencing an overdose breathe again.
Free Narcan at Region Ten
To pick up your free dose of Narcan after attending a REVIVE Training go to: Region Ten CSB, Peterson Health Center, 800 Preston Avenue, Charlottesville, VA 22903, 8 AM – 4:30 PM M-F (closed from 12 PM – 1 PM for lunch) except for holidays & inclement weather closures or delays. Call ahead to arrange a time for pick-up at 434-972-1781. You must bring your REVIVE training certificate, or a photo of your certificate, with you when you pick-up your Narcan.
 Free Narcan at Charlottesville/Albemarle Health Department
You may access your free Narcan at the Charlottesville/Albemarle Health Department by scheduling a time to pick-up at (434) 972-6269. The Health Department is located at: 1138 Rose Hill Drive, Charlottesville, VA 22903, 8 AM – 4:30 PM M-F. You must bring your REVIVE training certificate, or a photo of your certificate, with you when you pick-up your Narcan.
Other Ways to Access Naloxone
In Virginia there is a statewide standing order that allows pharmacists to dispense naloxone without the need for a prescription. Anyone can access naloxone by:
Visiting your Local Health Departments and some Community Services Boards at no cost.
Getting a prescription from your doctor, your insurance medication rates will apply. The Virginia Department of Medical Assistance and its Medicaid health plans cover naloxone at no cost to it's members.
Health Department Narcan Distribution Events
The Blue Ridge Health Department is offering free drive-thru Narcan distribution events, along with free rapid-in home HIV test kits, condoms, and other health information the 3rd Monday of each month at their Rose Hill location from 3 PM-4PM. Click here to learn more. For more information call (434)484-0255 or (434)989-3292.
REVIVE Virtual Training of Trainers
This training includes the basic level "Lay Rescuer training" and prepares you to become a REVIVE! Instructure. This course is 3 hours long and covers the administrative requirements to lead REVIVE! Trainings. Contact training instructor tiffani.wells@dbhds.virginia.gov for more information and upcoming training dates.
Community Opioid Misuse Treatment Options
Click here for a list of local opioid treatment options and community supports.