All News & Events >
Region Ten Staff Profile: Jennifer Bates
Over the coming year, Region Ten will provide a profile of our staff members during commemorative months so that the community has a sense of the unique backgrounds and stories our staff bring to the people we serve. 
Name and Position at Region Ten: Jennifer Bates, LCSW, Director of Training & Diversity, Equity, and Inclusion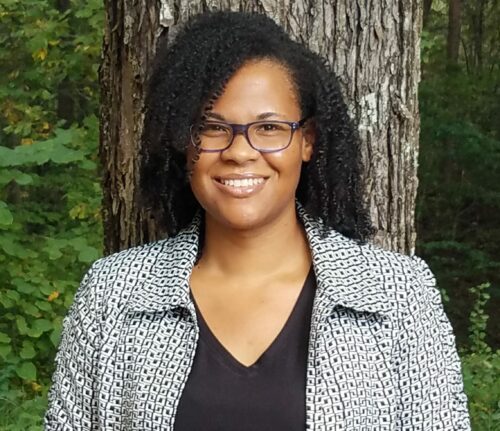 Where are you from? Albemarle County, VA
What drew you to the mental health field? For as long as I can remember people have enjoyed talking with me, sharing their concerns. And I enjoyed listening to them, talking them through the situation. I'm a natural-born problem solver and I like celebrating the small victories. For me, the mental health field is about caring and supporting others in all the areas in which they are unable to care and support themselves. I also love being an advocate for people who are unable to speak for themselves, that's one of the reasons that I became a social worker.
What are some of the highlights in your professional career? Earlier this year I completed the SystemLEAD program, a 9-month leadership training academy through the Department of Behavioral Health and Developmental Disabilities (DBHDS). Before taking on my current role at Region Ten, I spent almost 8 years with the Program of Assertive Community Treatment (PACT) team, which is a community-based model of care to serve people diagnosed with a Severe Mental Illness who struggle to engage in office based treatment. Working at PACT I found peace and joy and lots of humor…that is an accomplishment!
What do you enjoy about your work at Region Ten? I enjoy knowing that I contributed to someone's day in a positive way. At Region Ten we have the opportunity to positively impact the community (both clients and staff) and being able to do that daily is a gift. I like to describe myself as an optimistic realist. I am optimistic that we as a community can come together and heal from the emotional pain caused by intolerance and prejudice and I am realistic that it is a long, slow and painful process. One of my gifts is being able to see the good, human parts in everyone I work with. Seeing people, seeing the capacity for humanity, for grace, for compassion, for care is what fuels me. My hope for the new Department of Diversity, Equity, and Inclusion is to begin with relationship building and conversation. I hope that we all begin to see each other, respect each other and give one another space and grace to learn, grow, heal and understand.
What does Black History Month mean to you? Black History month is important because it does the work of advocacy and education. It brings to everyone's awareness some of the "hidden" heroes and all of the work and accomplishments that black folks have done – and continue to do – across time and space.