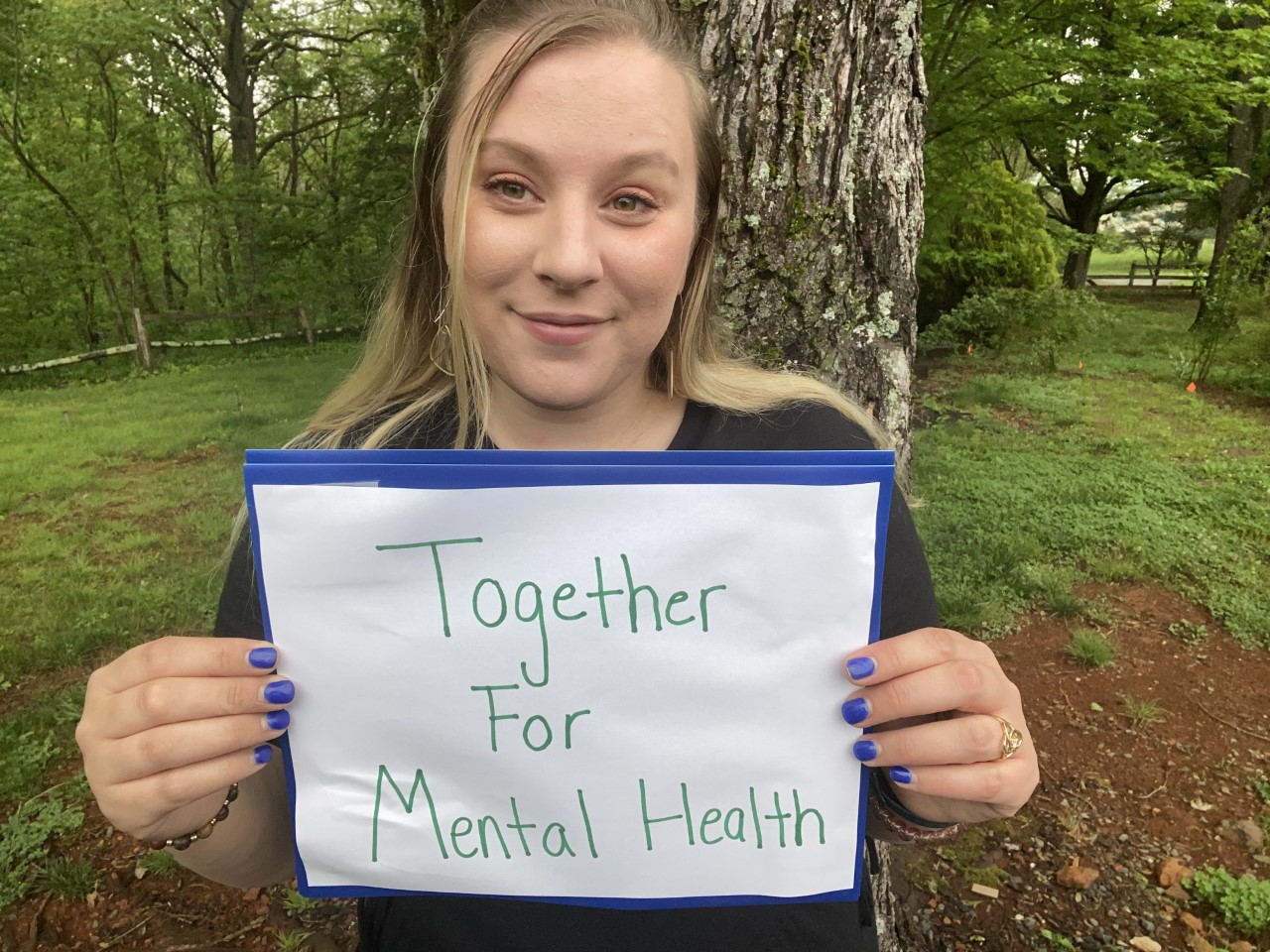 Back to Blog
May 10, 2022
Region Ten Staff Profile: Abigail Wallace
Name and Position at Region Ten: Abigail Wallace, Region Ten State Opioid Response (SOR) Grant Specialist & Co-Chair of the Public Awareness Committee with The Community Mental Health & Wellness Coalition (CMHWC).
Where are you from? I grew up in Roxbury, NY, a tiny town nestled in the Catskill Mountains. I relocated to Charlottesville in 2020 from Rochester, NY where I received my Masters of Public Administration from SUNY Brockport.
What drew you to the mental health field? I have always had a desire within me to help others, and as we know, mental health affects everyone! Taking care of our mental health helps people live more truly free, joyful and authentic lives. The stressors of the last couple years have been hard on everyone's mental health, and unfortunately, both suicide and overdose rates have been rising. I feel blessed to be in a position where I can do my part to make a positive difference in a time where it is so needed.
I enjoy helping to build community behavioral health capacity through my role as Public Awareness Committee Co-chair with the Coalition, and by connecting Region Ten's opioid prevention work with partners in the Coalition. I also find fulfillment in assisting people struggling with substance use disorders, and their families connect to life-saving community resources.
What are some of the highlights in your professional career? Over the last year, I have helped coordinate Region Ten's free safe storage device distribution program to help prevent suicide and drug misuse, where we have distributed over 2,500+ medication lockboxes, medication lock bags, drug deactivation packets, and trigger locks into the community. I also oversee Region Ten's REVIVE Opioid Overdose reversal training and have assisted in expanding Narcan availability to Region Ten offices in Albemarle, Fluvanna, Louisa, Nelson, and Greene Counties. Community members can request safe storage devices at regionten.org/doyourpart and can contact me at revive@regionten.org if they are interested in REVIVE Training and free Narcan.
What do you enjoy about your work at Region Ten? I am lucky to be on the awesome Prevention Team at Region Ten and to connect with the many partners that are part of the CMHWC. One of the things I enjoy about the Coalition and the Prevention Team is that mental health is frequently talked about, and prioritized. We are here for each other, and understand that sometimes we have bad days, and other priorities going on in our lives outside of work, and we do our best to support one another. It is important to take care of ourselves first and foremost so that we have the capacity to serve the needs of our community.
What does Mental Health Awareness Month mean to you? Mental Health Awareness Month is a time to come together to celebrate behavioral health activities that promote wellness and resiliency. It is a fitting time to highlight the importance of mental wellness, and have conversations that help break the stigma of mental health issues. I find this month personally important, as I have struggled with different mental health challenges throughout my life. MHAM is a good reminder to myself to take steps to care for my mental health, not just when things feel difficult, but everyday. This month I helped create the Coalition MHAM calendar with 31 ways – one for each day – that we can use to come together as a community to strengthen our commitment to mental health. You can check it out at helphappenshere.org/mentalhealthawarenessmonth!